Carly Jean Los Angeles: The One Stop Shop for a Capsule Closet
From the first time I opened up a Teen Vogue in 7th grade I have always had a interest in fashion. Girly, preppy, edgy, minimal, I've dabbled in all types of trends never really finding a cohesive style. Now that's fine when you're 13 and the only place you shop at is Marshalls and TJ Maxx, but once I left college and got married my years of buying random tops, shoes, and skirts left me with a closet full of random clothes that didn't really express who I was anymore. For a good 2 years getting dressed turned into a chore rather than the fun experience it used to be when I was in high school, and I resorted to wearing yoga pants and baggy shirts except for the 3 hours on Sunday when I was at church and decided to actually put on real pants or maybe even a dress. I was in a fashion rut and couldn't find my way out...insert Carly Jean Los Angeles.
I discovered CJLA through word of mouth and Instagram. The online boutique was started by Carly Jean Brannon (the brunette in the middle) 2 years ago. She is a mother of four (her daughter Navy is on the end, so cute!) and she wanted to open a store that solved the problem of having a closet full of clothes and nothing to wear. She found that she and other women would often go to a store and end up buying a whole outfit because the items alone wouldn't really work with the rest of her wardrobe. This meant less versatile outfit options, more money down the drain, and too much time wasted standing in front of the closet scratching your head on what to wear. Her solution to this problem, and the store's soul mission, is to create a capsule wardrobe. If you've never heard of a capsule wardrobe it's basically buying clothes that all mix and match. For example, if you look at the picture above closely you can see that many of the girls are wearing the exact same pieces but wearing them in completely different ways and yet they all look unique! A capsule wardrobe gives you so much freedom to look good and feel good.
Since finding CJLA my clothing purchases the past year have consisted 90% of her items and it has turned into a bit of an obsession. I'll be honest in just one week I got three packages and Brett's eyes grew wider and wider with worry every day (sorry babe). The reason for the excessive ordering, and one of my favorite things about the store, is they are always launching new products!! And the genius behind CJLA is that each collection is cohesive within itself and with past collections, so for instance, their fall collection would still pair seamlessly with items from their spring and summer collections. Because of this you don't have to feel like you are purchasing a whole new wardrobe for each season but instead expanding it to make even more options than before!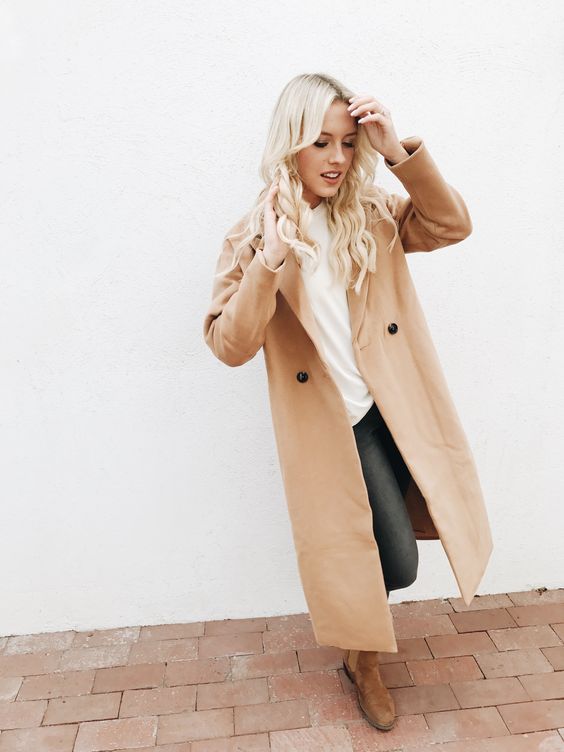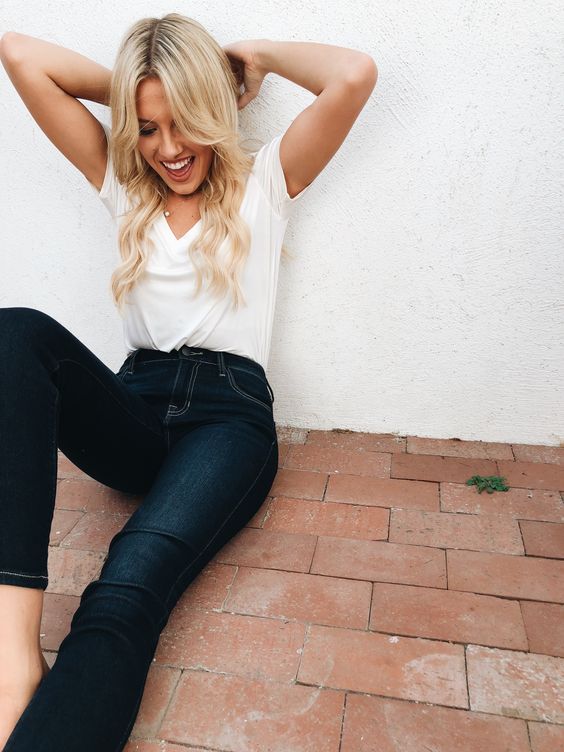 Although the store is entirely online they do hold frequent pop-ups at the company's HQ in Los Angeles. I went to my very first one over Thanksgiving with my sister and we had such a blast (and bought WAY too much). The store is so incredibly cute (see my Insta from the store here) and they have in-store exclusives like hats, accessories, shoes, and more! To know when the pop-ups are and where they are located you need to follow them on Instagram. Their feed is beautiful by the way so even if you don't live in LA, still head over there and give them a follow. If you're into Instastories, theirs are one of my favorites to watch. You'll meet Carly and the other shop girls as they try on different items, show you how to style them, create capsule wardrobes, and you can DM them with any size questions and more! Also, I find that they always give a sneak peak to any new launches and sales on Instastories before they even post a gram which is crucial because they sell out FAST!!!
I won't be posting my current faves in this post because by the time it goes up the collection will be sold out, but items that are always good and available all year round are their "Basics" line and the line of jeans they carry. The "Basics" are tops and kimonos in a variety of styles and colors that are made locally in LA and are amazing quality! They are made with a bamboo fabric that is soft, breathable, stretchy, and has great durability. My favorites are the CJ's Favorite Spaghetti Strap, CJ's Favorite Tie T-Shirt, Carly's Favorite Half Sleeve Tunic, and the CJ's Favorite T-Shirt Dress. When it comes to their denim line I am convinced they are the unicorns of jeans. They are unbelievably soft, have a stretch that holds and never loosens during the day, and have the perfect thickness that still allows you to move around as if you're wearing yoga pants. With any order from CJLA make sure something from the "Basics" or denim is in your cart, you won't be sorry.
I'm so excited for even more of you to be introduced to the magic of Carly Jean Los Angeles and to experience how amazing their store is. I hope to share with your more specifics of what I purchase as new collections and launches come out.