5 Best of Beauty 2017
Trying out products is my one true love (after Brett of course) and I have tried too many to count this year. By the end of the year it's always pretty obvious to me which products prevailed over all the rest. Before writing this post I had a list of ten plus items from the year but I decided to practice A LOT of restraint and pick just five.
Keep reading to find out my 2017 winners!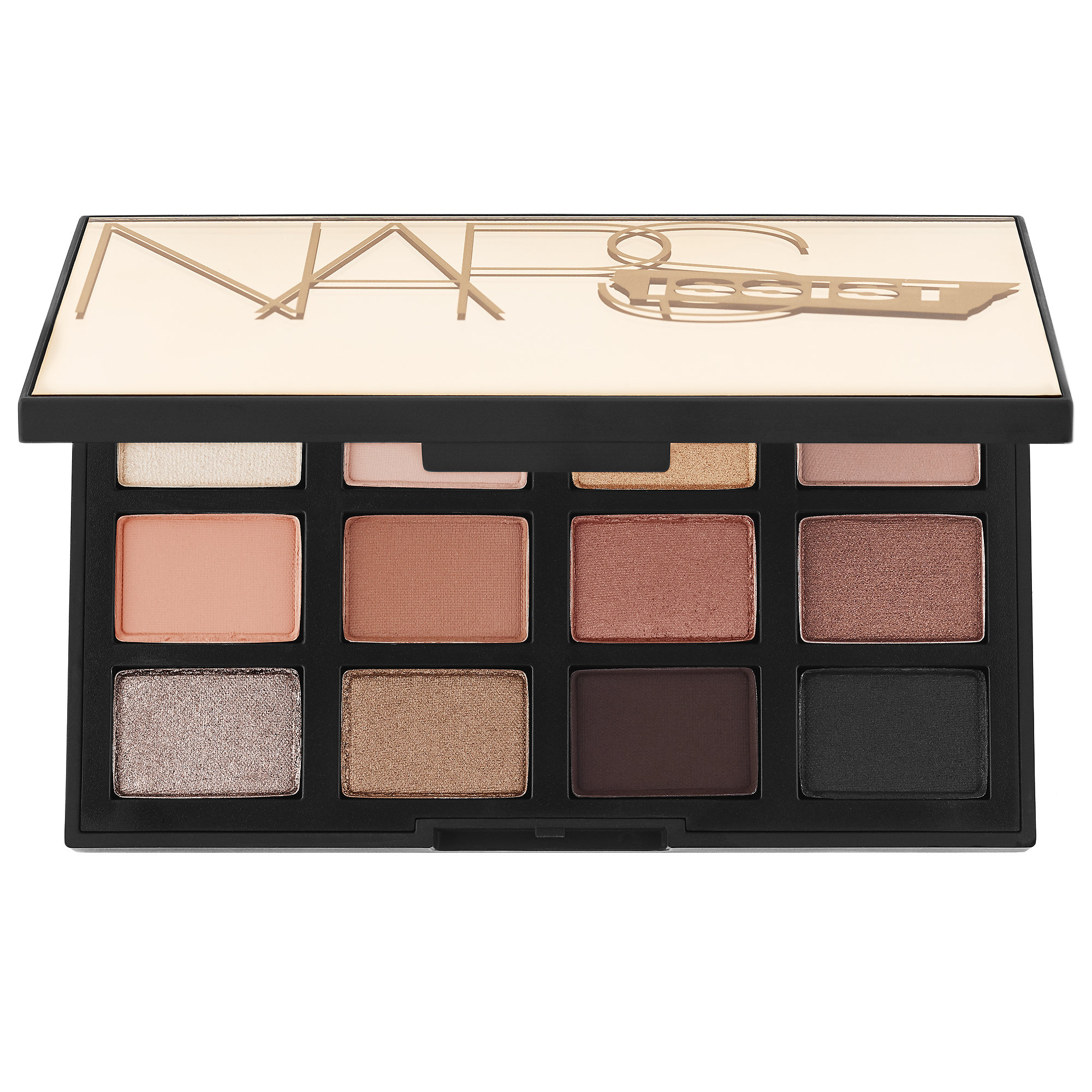 NARSissist Loaded Eyeshadow Palette
This is my most used eyeshadow palette of the year! I love that there is a mix of both mattes and shimmers (that are no where near glittery, btw). You can create an everyday look with the matte shadows or build up the drama with the darker shimmers. Another reason it's a big winner this year is that is features cool, warm, and neutral tones which mean everyone can find a color to flatter their skin type! This is a bold statement but I'm pretty sure it beats out the beloved Urban Decay Naked palette -- yup I said it.
Diorshow Iconic Overcurl Mascara
An old favorite that was rediscovered this year! I'm a big fan of natural bristle brushes and their ability to really grip the lashes. This one in particular has the perfect formula that is not too wet or too dry and the curled brush means mega volume. If you need even more volume, you can build this mascara beautifully without getting spidery.
If I'm only going to do one thing to my face in the morning it's my brows and Boy Brow is what I gravitate to everyday. The brush is itty bitty which means it's almost impossible to overdue it and every hair is touched. I've tried many different brow gels over the years and this is by far the best and for the best price at only $18!
Dr. Jart+ Cicapair Tiger Grass Cream
In October I had an allergic reaction to the toothpaste I was using and I got a lovely and ginormous breakout around my mouth *insert eye roll emoji*. It wasn't until a month later I realized my toothpaste was the culprit and my face finally started to calm down. Once the breakout completely cleared I had pretty obvious dark spots in its place and I was desperate to get rid of them. I did a lot of research and was led to the Tiger Grass products by Dr. Jart+. I have always a been of fan of their products and this is by far the best I've every tried. After using the cream consistently for 2 weeks my dark spots diminished almost entirely. If you have trouble with dark spots or tend to have redness in your skin you NEED to try this ASAP!
Kristin Ess Soft Shine Beach Wave Spray
The absolute standout hair and beauty product of the year is Kristin Ess' Beach Wave Spray. I am so obsessed with it that I even bought the travel size version for my purse. The scent is incredible, and it's the perfect combo of sea salt spray and texture spray. Run, don't walk ladies to Target! Also, check out my post on all the products I have tried from the Kristin Ess line here.
I love all these products so much I wouldn't be surprised if they continue to be my favorites long into 2018 too. Let me know in the comments below what your standout products of the year were and ask any further questions about the above products!