The Two Fitness Apps I'm Obsessed With
While I love Pilates to death I also know mixing up any fitness routine is KEY to keeping the body guessing, seeing results, and not getting bored (honestly though, it's impossible to be bored with Pilates) and for those three reasons I turn to my two favorite workout apps, Aaptiv and Studio Tone It Up. In this post I'm going to break the details down for you, give you what I love, what I don't, and help you decide which one YOU should try out in 2018.
Aaptiv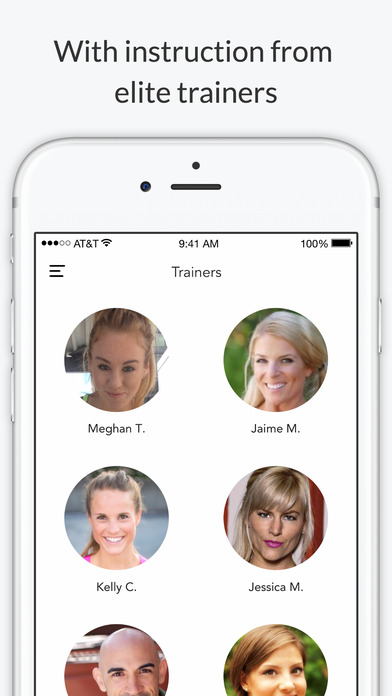 What is it?
Aaptiv is the #1 audio-only fitness app right now. Aaptiv's dozen plus trainers are right in your ear as you run, stretch, strength train, do yoga, and more! Their whole mission is to have fitness accessible anytime, anywhere, whether you are at home doing a 7-min HIIT, at a hotel gym on an elliptical, or outside for a walk or run they have a class for it all! Each workout is labeled by fitness ability, duration of the workout, the expected amount of calories you will burn, and the genre of music the trainer's curated playlist will be.
What I love
I love that the app has so many categories and programs. For instance, they have programs for 5k to marathon training, pregnancy by the weeks, workouts focused for weight loss, and even meditation classes, if you are into that. There is a lot of variety to the workouts and they add 30 new classes a week, so you will NEVER get bored! My other favorite thing is the trainer being right in your ear. When I used the 5k training program it was SO helpful to hear the trainer throughout the workout. Rochelle gave me specific things to focus on for each minute or song duration like breathing, my stride, and visualization exercises that helped get me through the tougher parts of the run.
What I Don't Love
This comes down to personal preference but I don't always love the playlist the instructor has picked for the workout. For example during one class the instructor had chosen a few heavy metal tunes that I was NOT feeling. Although it's annoying sometimes, it's not too much of an annoyance to abandon the app.
How Much does it cost?
Like everything in life now, Aaptiv is a subscription based service. You can pay $14.99/monthly or take advantage of their New Year sale which gives you 1-month free and then you are billed $99.96/annually which breaks down to $8.33 per month. Although the annual price seems daunting, I find that in all subscription based services it is the best value in the long run.
Is Aaptiv right for you?
Aaptiv is the right fitness app for you if you want an audio-only experience, don't want to fuss with choosing and changing music during your workout, and you want the assistance and encouragement of a personal trainer. Aaptiv is not right for you if you are very picky about your workout tunes or if you want to see the moves being performed rather than hear them.
Click here to download the app!
Studio Tone It Up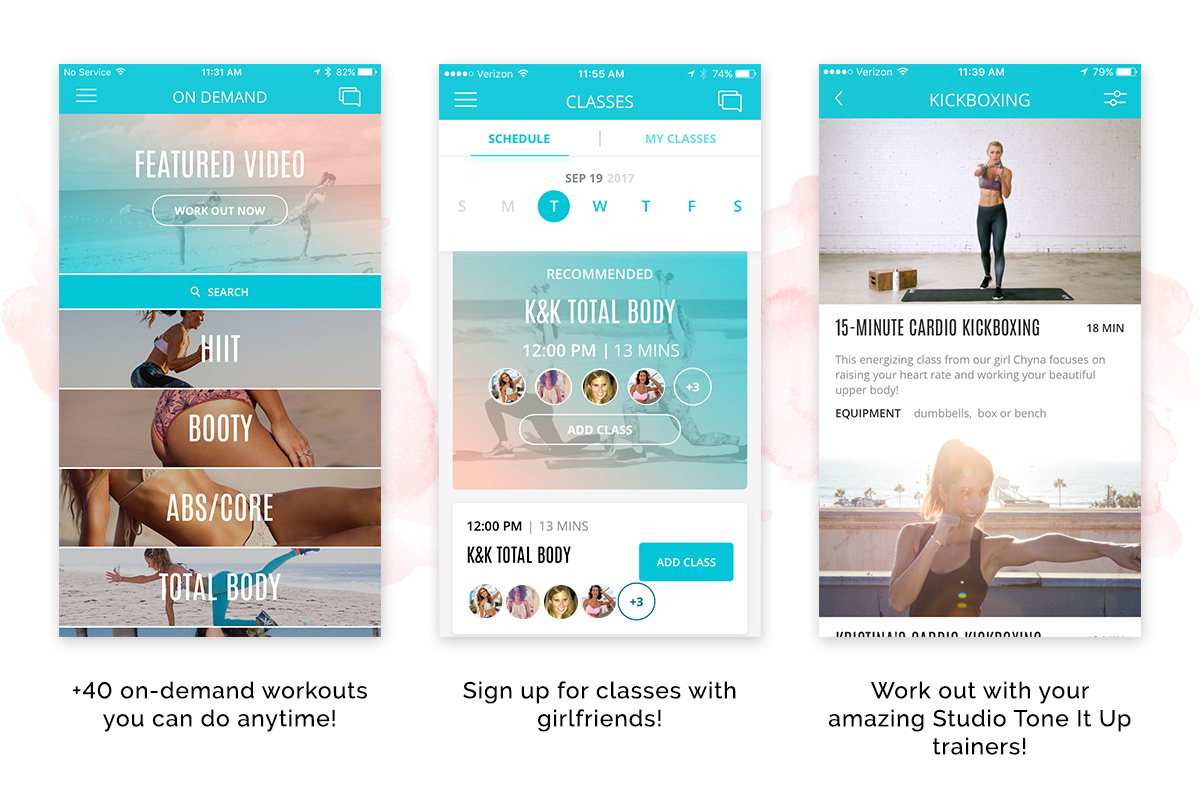 What is it?
Studio Tone It Up is a video-based fitness app created by Tone It Up founders Karena Dawn and Katrina Scott. It features Daily Toning Moves (for free members), a daily class that you can do live (like you are actually taking a class at a studio), and on-demand classes that range from HIIT, yoga, kickboxing, and more (the last two options are for paid members only). I have been a TIU Nutrition Plan member since 2012 and literally everything these girls do and sell I will buy, lol.
WhAt I love it
What I love about Tone It Up as a brand is the community they have created, which they have beautifully carried over into their new fitness app. I like that I can chat with other girls who are taking the same "class" as me and encourage and get encouraged by them. It's instant inspiration and motivation. I also just really love workouts. If you've ever done a Tone It Up workout via Youtube you know they are killer...in a good way, so I love having so many videos all in one app!
What I DOn't Love it
Like Aaptiv my dislikes come down to personal preference. I'm not always in the mood to watch a video and I there are no classes for cardio workouts like running or cycling (but that's when I turn to Aaptiv).
How Much Does it Cost?
Studio Tone It Up is subscription based for the live and on-demand classes. You can choose the monthly plan which is $12.99, or you can take advantage of their New Year's sale as well which is an annual plan at $83.99 instead of $99.99. If you don't want to purchase anything you can also download the app for free to receive their 5 Daily Toning Moves (pictured in the slider above).
Is Studio Tone It Up right for you?
Studio Tone It Up is right for you if you want video content only, that is the major difference between it and Aaptiv. If you like to see exactly what you are supposed to do as well as get the encouragement of the trainer, then Studio Tone It Up is a perfect fit. Also, if you are looking for a fitness app to use where you don't need to leave the house at all, this is it!
As you can see both these apps are amazing and will fit a lot of different fitness personalities and I cannot recommend them enough. If you are crazy like me and my sister you'll want to get both because they really do work so well in tandem with each other. If not, that's fine too, you'll still get a rockin' bod with just one. Speaking of a rockin' bod, if you're looking for some cute workout gear you can head to the shop page to see all my favorites!
Let me know in the comments what you love to do for fitness and if you've tried any other apps that are as life-changing as these two have been for me! And look out later this month for a post all about how I got into pilates and became an instructor.
Click here to download the app!
all photos sourced from Google