Master Bedroom Inspiration
As our move approaches (t-32 days, but whose counting?) Brett and I have been discussing what changes in decor we'd like in our new home. Okay, who am I kidding...I've been talking to Brett about changes I'd like to make to our new home. His only contribution to this discussion is the need for an upgrade to a king sized bed. Although I was reluctant at first because I love our bedroom set currently and not upgrading meant saving money, I finally saw that his need for a king meant redecorating and shopping for me, yippee! When it comes to home decor and design inspiration I always turn to Studio McGee. If you've never heard of them go check out their site and Instagram and get ready to start building the ultimate home of your dreams. They choose pieces that perfectly balance modern and traditional and create homes that are light and bright with a touch of cozy, literally everything I want in a home. So while I scour the internet for new bed frames and sheets, here are the pictures I turn to to inspire and guide me.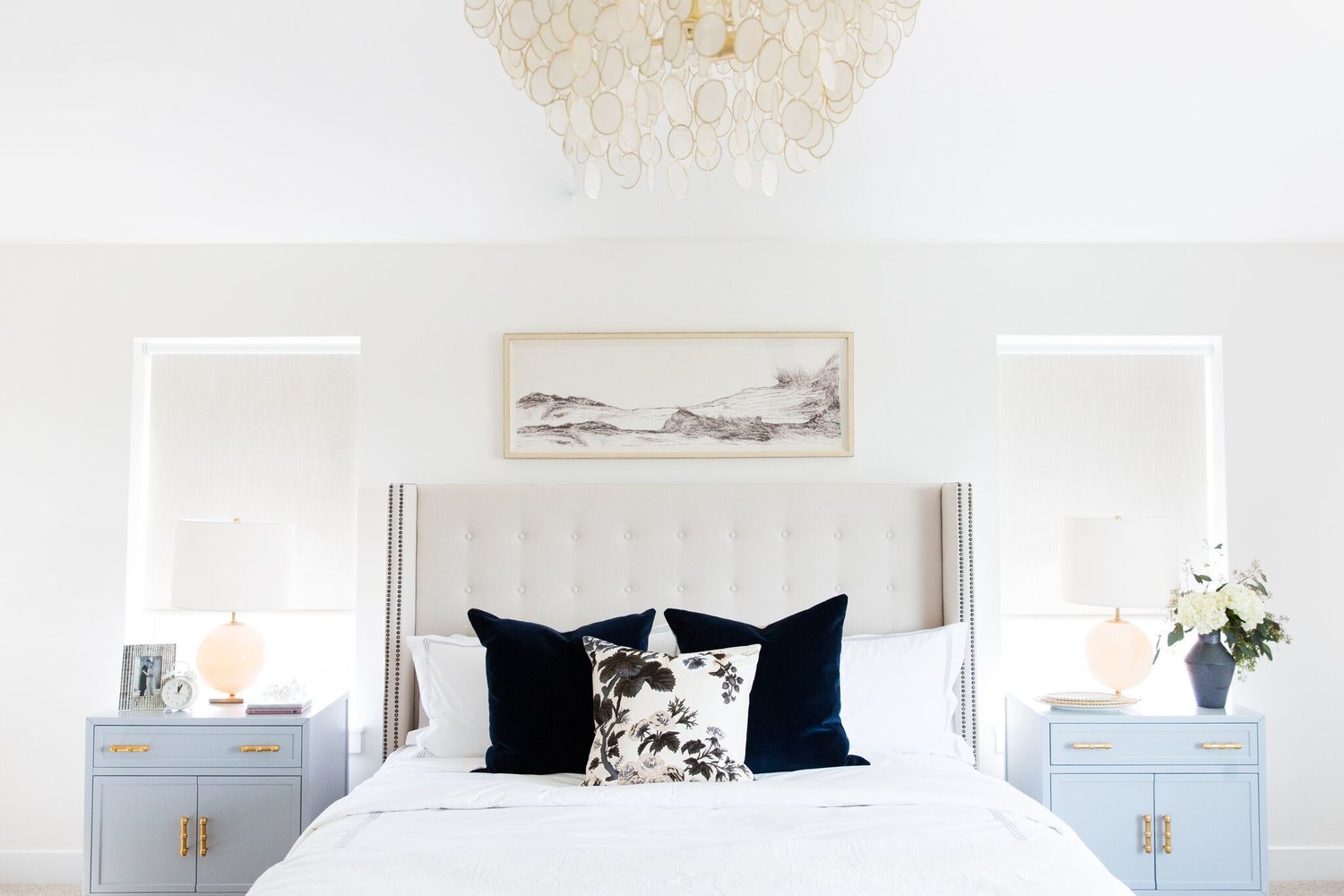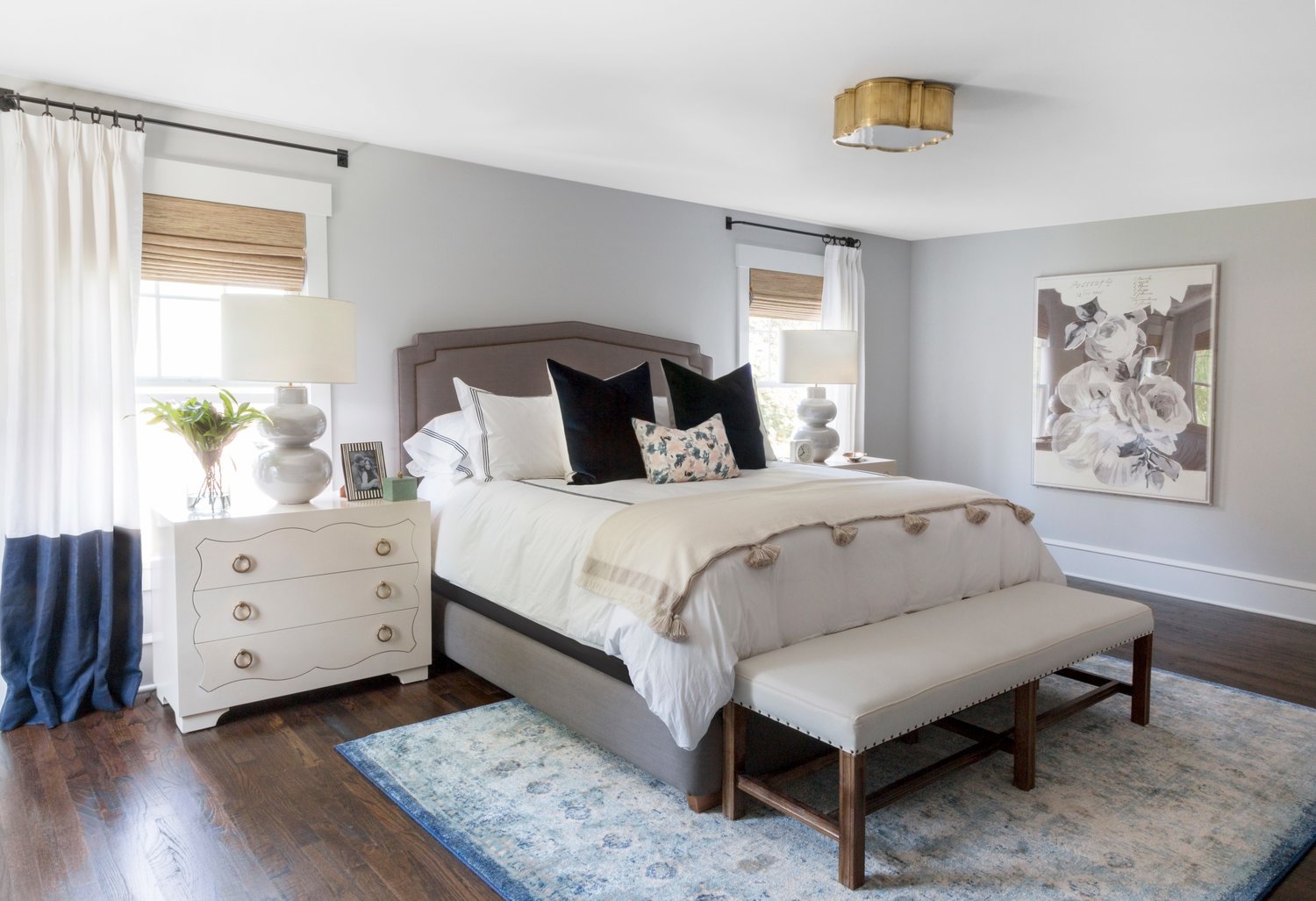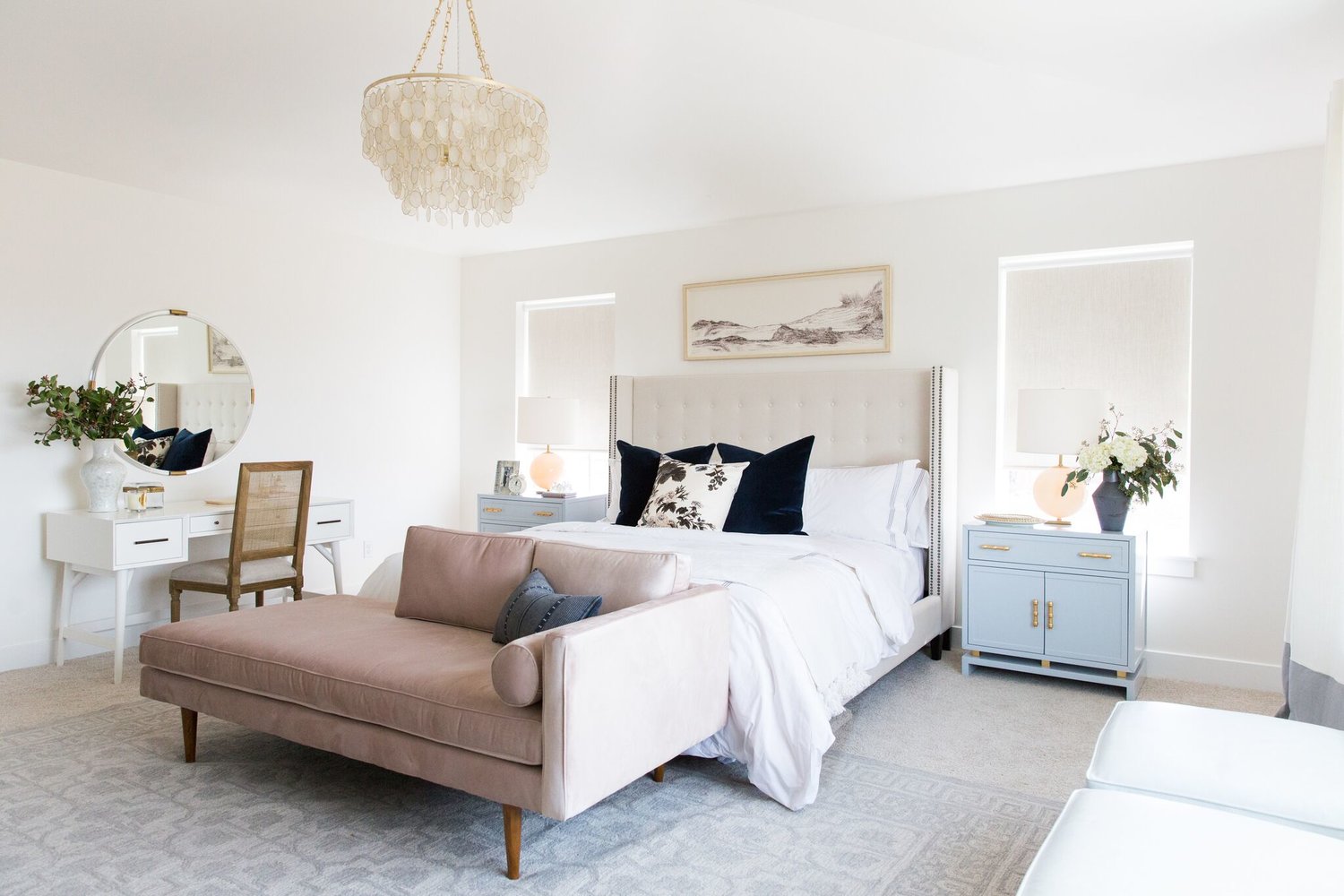 As you can see I love light and bright spaces with pale pinks and blues as the dominant colors. It's a pretty feminine look but thankfully Brett is the most understanding and loving man in the universe. He has even admitted to me that he loves our house even if it does have a lot of pink.
Brett, if you're reading this, I love you and thanks for letting me decorate to my heart's desire.
See all my favorite furniture and home decor pieces here!