My California To Do List
To say this past week has been stressful would be the understatement of a lifetime. The stress is mostly due to the awful movers we hired that still haven't delivered our stuff (going on day 12 here for reference) and have informed us that all our belongings are still in a warehouse in Colorado and they are "waiting for a driver to come in" to get it on the truck and send it on it's way. We are seriously getting worried at this point that they are stealing our stuff, breaking it or worse, doing both, so if you feel inclined, please pray that that's not happening! I never realized how much I relied on so many things until this week. Wearing the same 4 outfits and shuffling to and from our rental house and my parents' to sleep every night is getting reallll old. On top of that Brett was part of a wedding this past weekend so he's been busy a lot during the week juggling his own workload and groomsmen activities. I'm not going to lie I've cried more times than I'd like to admit. All of that to say, I'm sorry for the week off of blogging but it was soooo needed and while I still don't feel settled at all, I'm hoping this week will turn out better than the last.
While I was spending my days sitting on the ground of our rental thinking about what I'd do if our stuff never comes and we have to start from scratch (yes I know...dramatic) I also started to think of all the things I wanted to do now that we are back in California. While I was born and raised in Southern California I rarely left the comfortable bubble of Santa Clarita. Now after living in a whole new state and city I am so much more eager to explore all the things LA and California has to offer. I have a laundry list of things, but here are my top five things on my "California To Do List."
Yes, I am a Southern California native that has never been to Catalina. While I'm not so much into hiking the little shops and pier look very intriguing to me. I definitely see a staycation in my near future.
My favorite ice cream in the entire world is at Carmela Creamery in Pasadena and I have missed it so much the past three years. I'm excited to be able to zip down the 210 to grab one..okay three scoops of their lavender honey ice cream, again. If you haven't been make it a priority ASAP. Also, my cousin just informed me Meryl Streep has move to Pasadena this month, so that gives me even more reason to spend time in here.
One of New York's prized possessions, Eatly, has made it's way to the golden coast. While Eataly is probably highly overrated and is SO crowded pretty much everyday, I don't care. I can't not go to Italian food heaven, I'd be betraying my friendship to bread if I do so and that's just not a friendship I'm willing to jeopardize.
My favorite design duo Studio McGee is opening up their very first home store in Newport Beach this spring and I already know I'll be there at the opening day, who wants to join me? I mean look at the front of their store, how could their pieces not be perfection?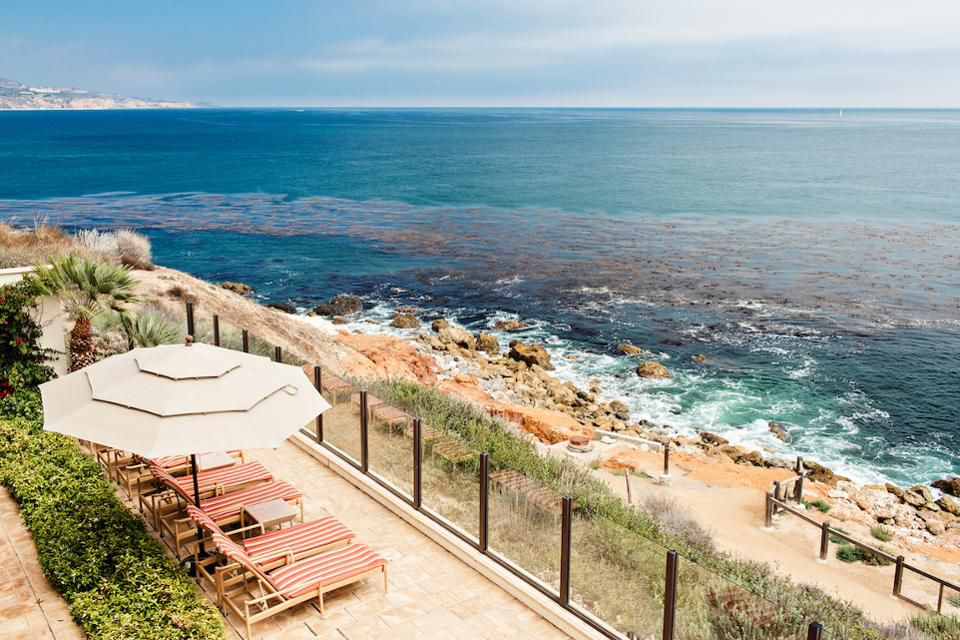 This one is super bougie but my dream day would involve getting pampered and lounging by the pool at Terranea, a resort in Palos Verdes. Can you imagine getting rubbed, sitting in the sauna, and then working on your tan with this view? I sure can and I now don't want to open my eyes and bring myself back to reality.
Now if only I could do all five of these things in one week then maybe, just maybe, I'd be able to erase the past week out of my memories forever. Tell me in the comments what things I NEED to do to make LA my home once again. Brett and I are super foodies so give me all the food recommendations.