My Favorite Podcasts
Podcasts. You either love them or hate them it seems, but I find myself falling somewhere in the middle. I'm a big radio fan, I love morning shows (shoutout to ALT 98.7 The Wood Show, my absolute favorite), and switching between stations of Top 40, alternative, and even a little jazz too. I never thought I'd like a podcast. It seemed very much like school in the car, which did NOT entice me at all, but when I found myself bored of the same 90's and 2000's pop on a road trip with my best friend I thought a podcast might be the perfect thing. The very first podcast I listened to was Serial. It was the most popular and talked about podcast at the time and it was the first time I realized that podcasts aren't just boring lectures, but more like radio shows and tv documentaries. Serial captured our attention quick and made the 14 hour ride to Colorado from California fly by (especially through New Mexico). When we made it to CO with still 3 episodes left I couldn't wait to be alone and finish them (sorry Lissy!). After Serial, my relationship with podcasts become on and off and today I'm sharing with you all the podcasts that have stolen my radio-loving heart over the past few years.
If you love a good Dateline and Unsolved Mysteries marathon, then you will love Serial. It focuses on the case of 1999 high school senior Adnan Syed who was convicted to life in prison for murdering his ex-girlfriend Hae Min Lee when her body was found in a Baltimore park six weeks after her disappearance. Adnan swears he is innocent (still to this day) and Serial tries to find the truth. There are lots of twists and turns, present day interviews with Adnan and others, and will have you hooked after the very first episode. (P.S. There is a Season 2 that follows a different case entirely but I wasn't as hooked for that one. Season 1 with Adnan has held my attention 3 times through!)
How I Built This showcases the stories of how founders of huge companies and brands build their empires from the ground up. Each episode interviews a new person and you'll find it hard to stop after just one episode. I think everyone will enjoy HIBT, and if you are an entrepreneur, you'll be super inspired! I got Brett so obsessed he even chose to listen to episodes at the gym. My personal favorite episodes feature Spanx, Airbnb, Lyft, Crate & Barrel, and Kate Spade.
At Home With...stars Lily Pebbles and Anne Newton, my two favorite British beauty Youtubers and bloggers, as they go into the homes of fabulous female entrepreneurs and learn about their success stories and their homes. I love this podcast so much because it's incredibly soothing to listen to (perfect distraction from annoying traffic on the 405) and I love listening to British accents, lol. My favorite episodes are Terry De Gunzburg (founder of By Terry), Lisa Eldridge (Creative Director of Lancome), and Zoe Sugg (Youtuber, Author, and Founder of Zoella Beauty).
Off The Vine with Kaitlyn Bristowe
If you love The Bachelor and bad talk radio you will love this! I initially started listening to OTV because I wanted to learn all the dirty details behind the Bachelor franchise and Kaitlyn is one of the funniest and most unique Bachelorette's to date. Within a minute of the first episode with her fiancé Shawn Booth I was dying laughing. This is the perfect podcast to listen to if you're doing laundry or other mundane household chores, on a plane, or whenever you just don't want to think about anything and just laugh.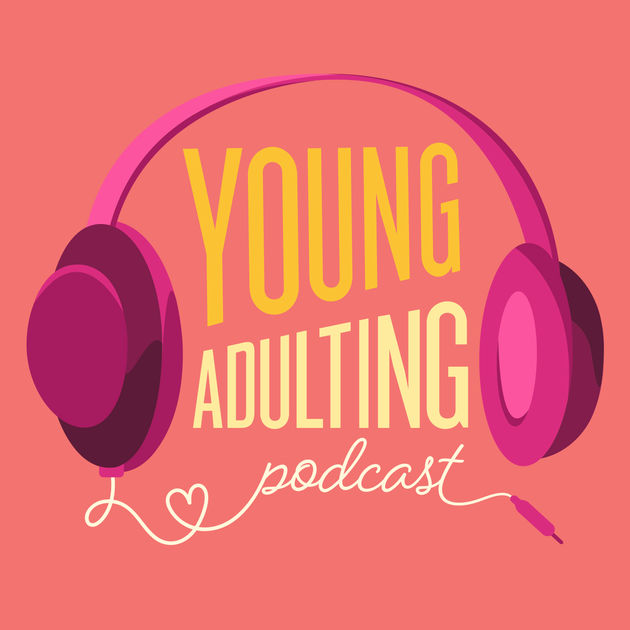 If you love to read bad and guilty pleasure Young Adult novels or you want just want to listen to two down to earth 30-something women, you'd probably love Young Adulting. Grace Atwood (blogger of The Stripe) and Becca Freeman host a bi-monthly book club every discussing a favorite or new to them Young Adult book. On the off weeks they discuss random life topics like how to ask for a raise at work, what's their favorite face mask at the moment, and what it's like being single in New York City. The podcast is light, fun, and I can't wait to listen every week!
This is my newest podcast (like reallyyy new, I just started listening yesterday) and I love it so much I'm featuring it here already! Hosted by Hillary Kerr, co-founder of Clique Brands (WhoWhatWear, Byrdie, and MyDomaine), Second Life interviews female entreprenuers (can you see a theme here? ha!) on how they left one "life" for another! It's SOOO inspiring and just really fun to listen to. My favorite episode so far has been with Candace Nelson, founder of Sprinkles! Hearing her tell the story of hand-delivering 350 cupcakes to Oprah actually gave me goosebumps. I can't wait to listen to the episode with Emily Current and Meritt Elliot!
Are you into podcasts? Let me know if there are any I need to check out ASAP. I like true-crime drama and lots of female-driven success stories. Not so big on explicit language (I tried to listen to My Favorite Murderer, but my ears just couldn't take it) and anyone with an boring voice even when they are talking about something interesting (they gotta keep me awake).
I hope you're all having a happy Monday, oh and P.S. click on the photos to take you to the podcast websites!