Home Design and Decor Mistakes I Won't Make Again
In the four years I've lived outside my parents' house I have lived in four different apartments and homes each with their own unique features (and difficulties). While renting is definitely not my (nor Brett's) hope and desire in life, our time as renters has allowed me hone in the design and decor choices I do not want to make in any future homes that we can actually call our own.
(Note to clear up any confusion before you read: The photos attached to each "Mistake" are what I would do instead!)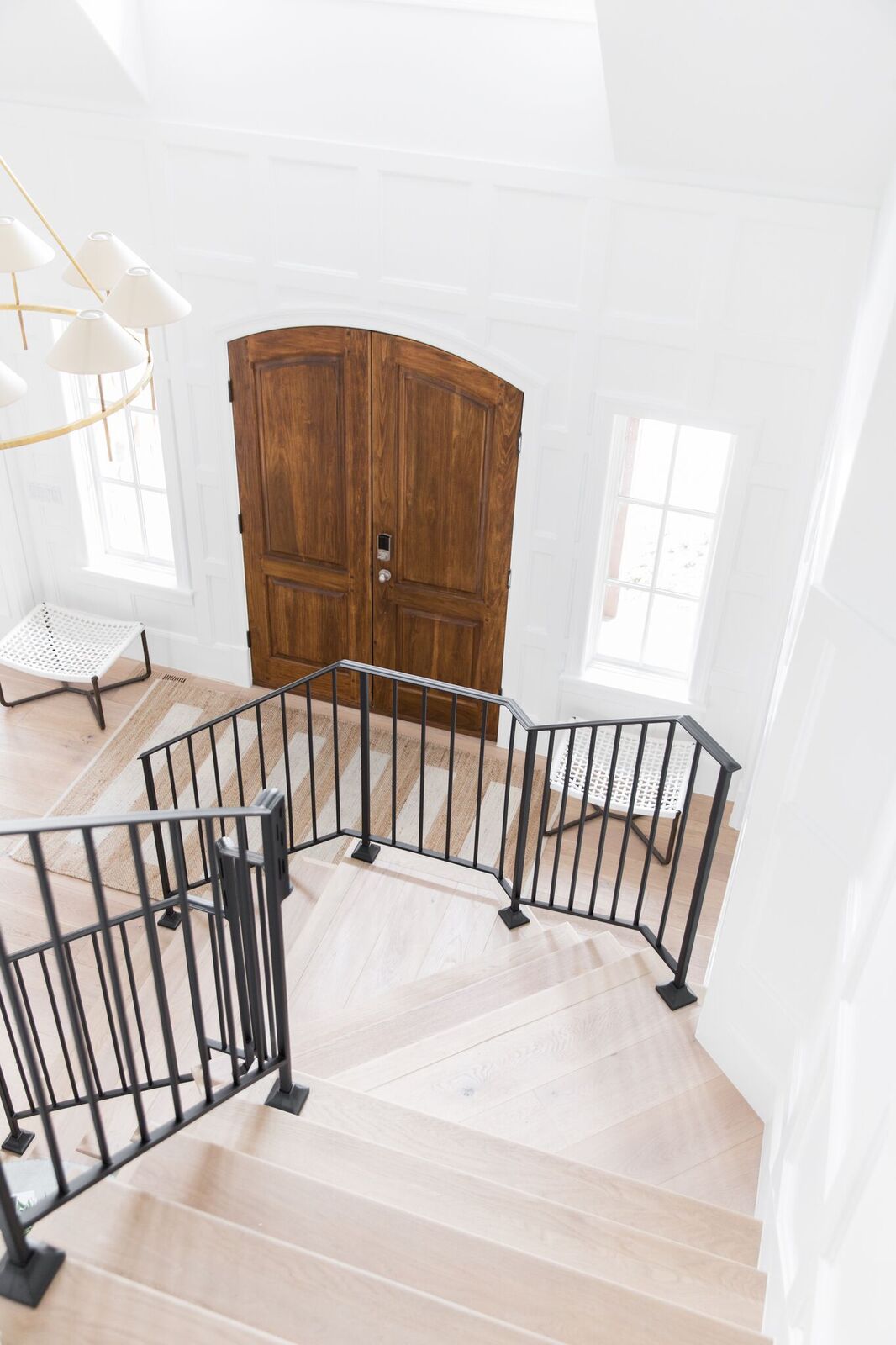 I personally love the look of dark floors. I love how they contrast with every piece of furniture and paint color throughout the home and how they go with just about any decorating style. It's the easiest choice….unless you have dogs. Our last apartment in Denver and our current rental home in California both had/have very pretty, dark floors. My love for them was instant until Dixie (and then Denver) came into the picture. Dark floors show EVERYTHING! Every particle of dust, every stray dog hair, and don't even get me started on the paw prints. My dogs will step onto the tiniest drop of water and grey paw prints will be dried around my entire house within 10 minutes. If you know me or follow me on Instagram, you know that I am the classic clean freak, so having floors that need to be cleaned on a daily basis even though they are technically clean kills me. And because of that, my renovation of any kind will be white-washing or putting in beautiful bright light floors — take that paw prints!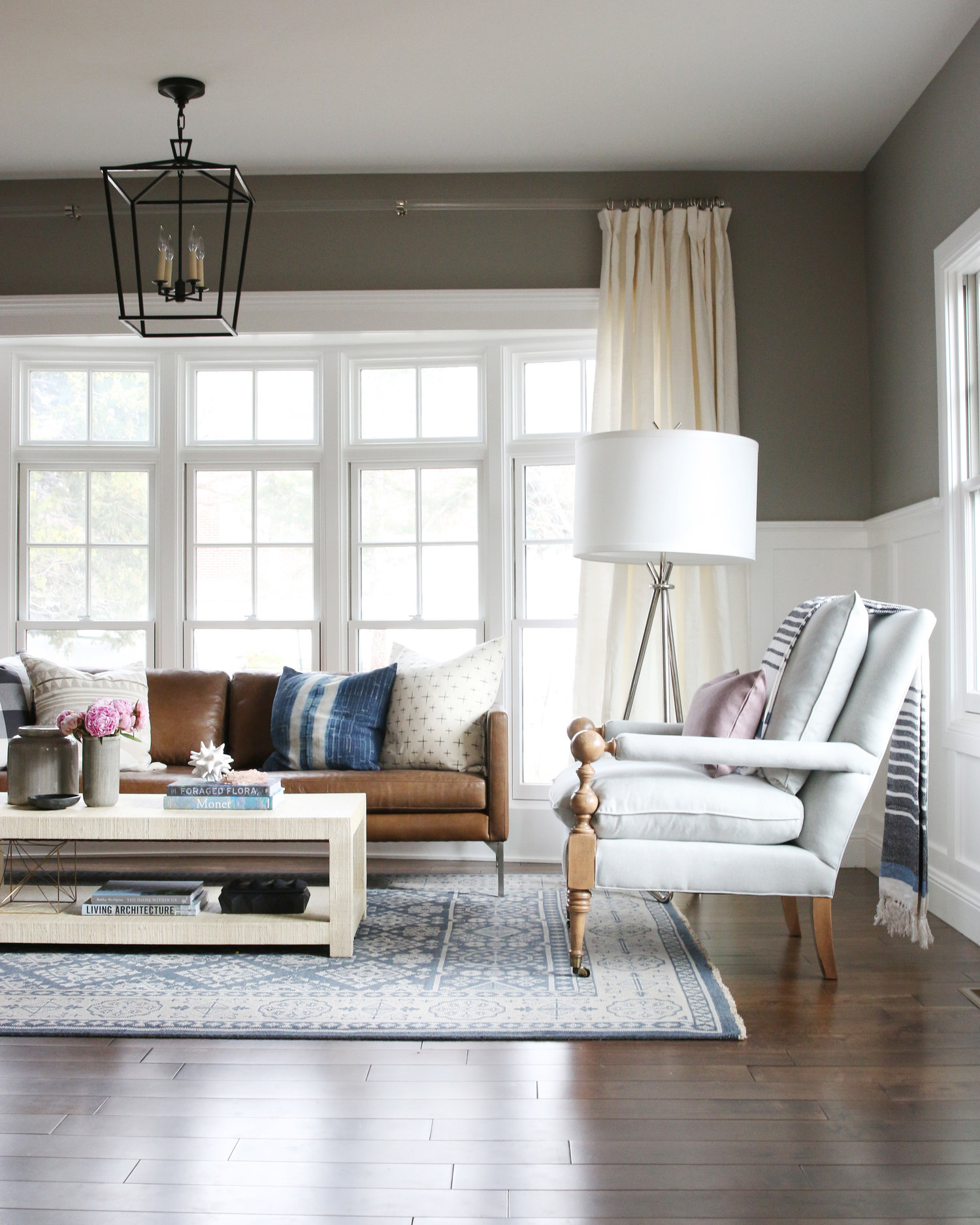 Mistake #2:
Light Colored Sofa
I love our couch. It is still one of my favorite home purchases we have ever made, but like dark floors I've come to despise its color since having dogs. Hair, dirt, and mud is constantly sticking to it and has effectively turned our cream couch to a hazy mess. I don't even want to imagine what damage kids would do to it with their bodily fluids, marker stained fingers, and food. Just like dark floors, within a day of cleaning it's dirty again and impossible to hide.
I always thought leather sofas were either too 90s bachelor pad or 70s boho, but thankfully leather sofas are becoming more traditional in shape and styling. Even, Crate & Barrel now offers our couch (the Lounge II - btw) in leather options and Brett and I already plan on making that purchase when the time comes to say goodbye to our current model.
P.S. Still highly recommend the Lounge II sofa in fabric!! Crate & Barrel has recently expanded their colors and patterns for the Lounge range to over 200 styles!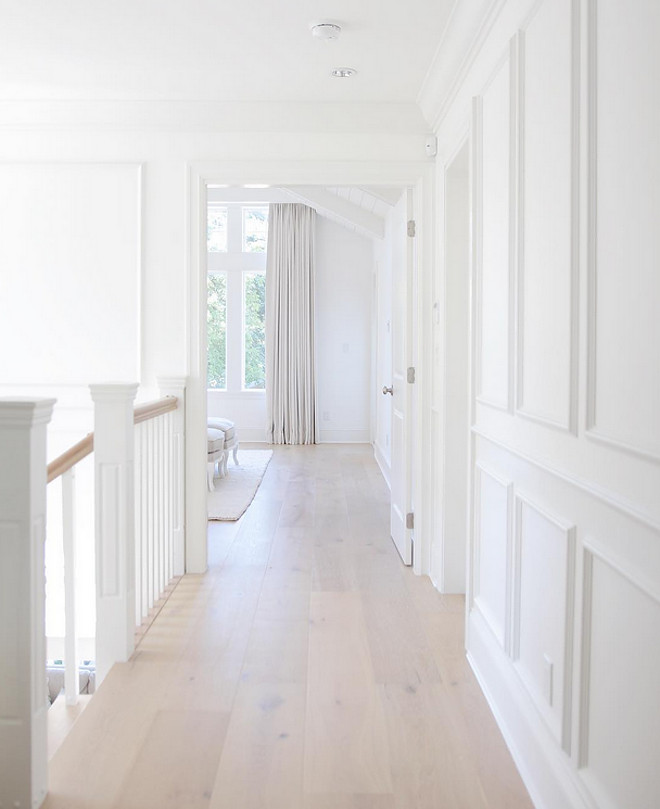 Mistake #3:
Vinyl and/or Laminate Floors
Whenever you watch HGTV and the couple has inevitably almost gone over budget, the first design change the designer will suggest is vinyl or laminate floors instead of real hardwoods. "They look just like the real thing for a fraction of the price!" Yes that's completely true. What's also true is the age old saying "You get what you pay for." I'm here to tell you, vinyl and laminate flooring is not worth it's low cost! Stick to carpet or tile if you can't splurge for the real thing.
Vinyl is essentially a sticker that placed over concrete. It's incredible durable, waterproof, and easy to clean. It's also very dull looking, uncomfortable under your feet for longer than 20 minutes barefoot, and can freezing!!!
Laminate is manufactured planks of fiber board and wood sticker, so it goes down like traditional wood flooring and its more comfortable on the feet than vinyl. What I wish I would have known about laminate before choosing it for our rental is that is is not durable whatsoever! It shows every scuff, is very sensitive to any moisture, and also looks extremely dull.
If you are in the process of renovating or thinking about renovating. Please please please trust me don't even let vinyl or laminate be an option!
Open shelving has been having a huge moment in interior decorating and design for the past couple of years and it's one my least favorite trends ever. I'm a VERY logical person, probably too logical sometimes, I often see what's wrong with something before I appreciate it, which is something I do try to work on, but when it comes to home design I think it's better to find all the possible problems first so you don't make a mistake that you're stuck with in the future. The reason I hate open storage is because of dust. Dust is my ultimate enemy. It's impossible to get rid of no matter how much you clean because it's in the air 24/7. I will never understand why people think it's a good idea to leave plates, cups, bowls, etc out in the open to only get caked with dust throughout the day and then have to wipe down or wash their plate before even using it! Because of this I prefer to leave open storage for styling purposes only. We have open shelving units from Ikea that I love the look of but hate the upkeep of. It also means that everything you put on it needs to be pretty, which is just too exhausting for me. I'll be happy to see these shelves go whenever we move next and even more happy to put beautiful built ins (like the one pictured) or closed shelving units that can keep our ugly blankets and cables and cords all tucked away until they are needed and bonus: be dust-FREE!
This will probably be my most controversial "mistake." But don't take "white walls" to mean no white at all. I love white and in the right spaces it really is the best color (like the foyer from Mistake #1 above), but so much drama and dimension can be added to a home with a dark hue like navy blue or even a muted grey. When it came to decide what color to paint the inside of our rental I was sure white was the right choice because of the small size of home, but after further thought and research I decided on Behr's Silver Drop, a neutral muted grey. I'm so glad we went with Silver Drop over white; it makes our small rental feel both bigger and cozier. I also love that our white/light colored furniture and decor doesn't just disappear into the walls. I would 100% use Silver Drop again in our next home, but I can't wait to have the freedom to have a moody office or bathroom and play around with wallpaper too! So which team are you? White or color?
Are there any design trends you hate or absolutely love? I know my open storage and white walls are a bit controversial from what's in style right now, but isn't that the best part about home design? Everyone's home will look so different from everyone else's because we each have our favorite trends or preferences. I'd love to know what your decorating style is and how you go about achieving it in your home or rental and what I REALLY want to know is if you're Team White or Team Color? Let me know in the comments below. If you liked this post or the photos I chose, you can see them and more on my Pinterest!