January Book Review
Most people think January is the slowest month of the year, but I think it just flew by! I was hoping to get in four books this month, but only managed three because I favored binge-watching You on Netflix over reading. I can also blame my lack of reading for the disappointing books in the start of the month, but thankfully we are back on the up and up with the last!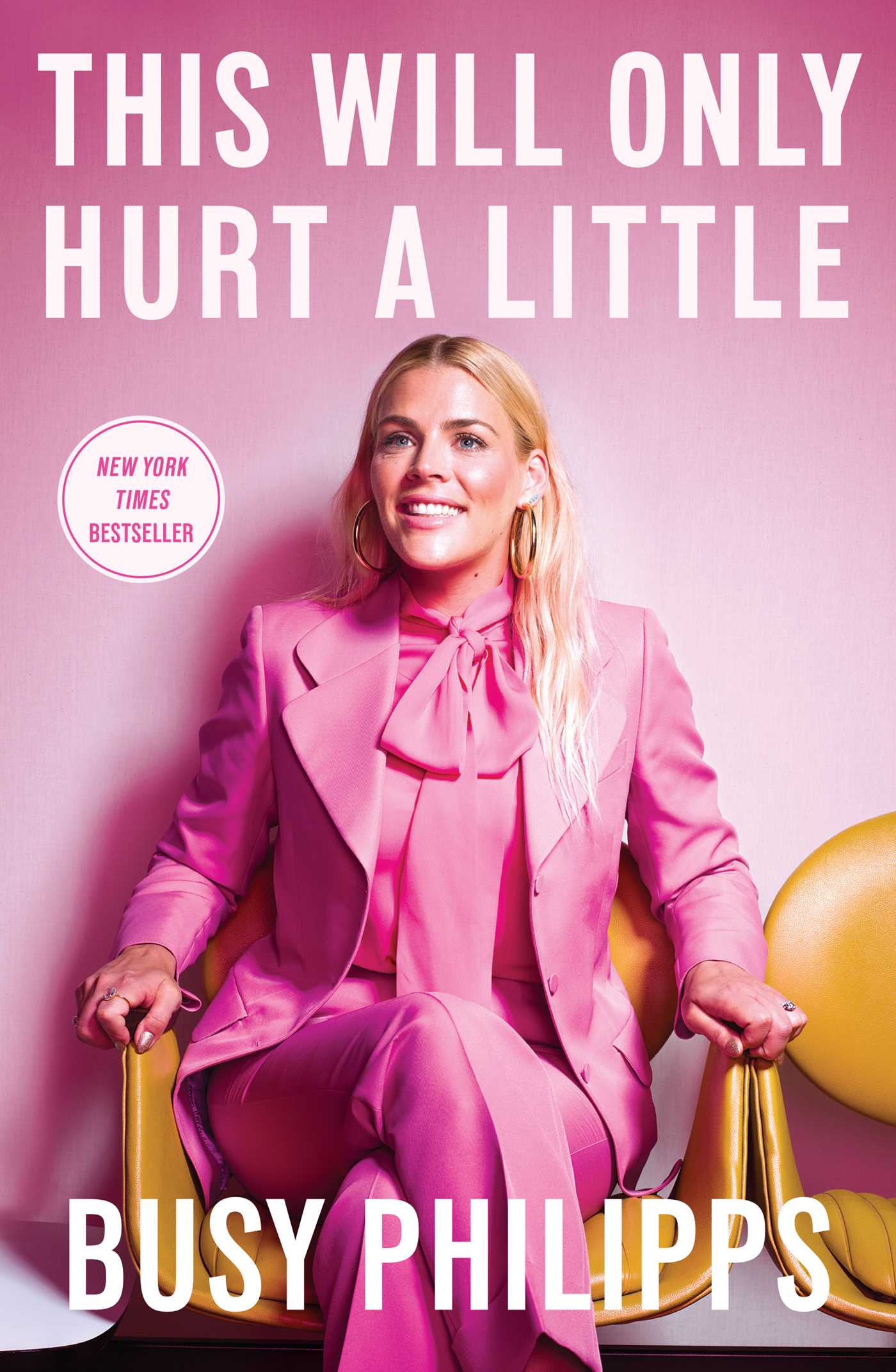 Rating: 2.5/5
I LOVVVEEE a celebrity autobiography. Mindy Kaling's two and Drew Barrymore's, Wildflower, have been some of my favorite reads overall. Reading someone share the evolution of their life from child (usually lead in school plays) to literal starving actor, and then to success can be heartbreaking and inspiring. I was very excited to read Busy Philipp's biography as I love her humor, raw candor, and she was my favorite on Cougartown. Unfortunately, the bubbly and weird attributes about Busy that I love didn't seem to translate well on paper. In every story she seemed to come off as extremely over dramatic with non-sequiturs and was constantly blame-shifting, and when she was very clearly in the wrong (like when she cheated on multiple boyfriends) she took very little responsibility. I did enjoy the set stories from Freaks & Geeks, Dawson's, ER, and Cougartown though as well as her very serious relationship with Colin Hanks.
Is it a must read? No. Stick to her instastories!
Bad On Paper Podcast Book of the Month
Rating: 1.5/5
The only way to describe this book is Pretty Little Liars meets Gossip Girl, in the South. I had high expectations for this book because I love PLL and GG so much, but then I saw the cover and the tagline of this book and immediately knew I was not going to be getting a Blair Waldorf worthy story.
Little White Lies is the first book in the new series, The Debutantes, and it opens with 4 debutantes in jail and flashes back throughout the story to how they got there. It centers around Sawyer a girl who grew up in the sticks after her mother got pregnant at 16 and was thrown out by her high society family…or so we thought. If there is one thing this story has, it's twist and turns and a great cliffhanger, perfect for a Freeform series, who not coincidentally is the publisher of this book. Maybe with the right screenwriter we could get a PLL/GG vibe but if there's one thing for sure, I won't be reading the rest of the series. I found the characters to be boring and a little try hard.
Is it a must read? Nope, read Gossip Girl or Pretty Little Liars instead.
Personal Book Club Pick of the Month
Rating: 4/5
By recommendation of Grace Atwood, my book reading guru, I chose Love and Other Words for January's Book Club pick. Macy is a 14 year motherless child living in Berkeley, CA with her father Duncan. While Macy's mother was dying she wrote a list for her dad about how to handle any and all situations he would come across while raising a daughter alone. One of the most important ones was buying a home in the mountains to give Macy a place to escape to on the weekends when adolescence was particularly rough. This is where we meet Elliot, the neighbor. The two quickly bond over their love of books and become best friends, always teetering the line of friend and relationship. Finally at the age of 17 and 18 they decide to be each other's everything, but after a horrific New Year's, Macy drops off the map. 10 years later they bump into each other at a coffee shop and their love for each other is undeniable, but their blurry unending is still holding them up. The story is a testament that true love can endure anything. It is beautifully written and a great easy read for a Saturday afternoon.
Is it a must read? Yes.
So I noticed that I tend to read female-written books 99% of the time, which is all well and good, but I think I need to add some dude's into the mix. If you've got a male author that you love, let me know in the comments below. Just please no sci-fi or Stephen King. And of course let me know what books you read in January and follow me on Goodreads to see what I'll be reading in February!