5 Items on My Radar
Christmas usually gets all the gifting glory for the year, but I personally think February is the best month for gifts. Okay, so I'm a little biased, I am a February baby (23rd!!), but the best month of the year also holds Valentine's Day, which to me is the perfect day to treat yourself, a friend, or special someone. Here are the five items on my radar for the next month (a couple I've already snatched up for myself!) I think should be on your's too!
It's not surprising that a LA native does not own rain boots or even an umbrella (thanks Mom for the loaner!), but after the second rain spell we've had this year, I'm beginning to see why they are good to have on hand. These new Everlane rain boots just dropped today and I already scooped up this pink pair!
If you're on Instagram at all and are into skincare, I'm sure you've seen the new Summer Fridays R+R mask in action. This rose-infused oil-based mask is supposed to give you soothed hydrated skin that looks like you just got back from the spa. I'll take 6 tubes, please! I have a Sephora gift card still unused from Christmas and I know what I'm going to finally be using it on.
I'm turning 25 this month and I think it's time I get myself some proper pajamas instead of the baggy stained t-shirt and underwear combo I sport every night. This romper is supposed to be incredibly comfortable and keep you cool all night long, which is key for a hot sleeper like me. I also love that the fabric is antimicrobial which means I can wear it all week before washing! #lazy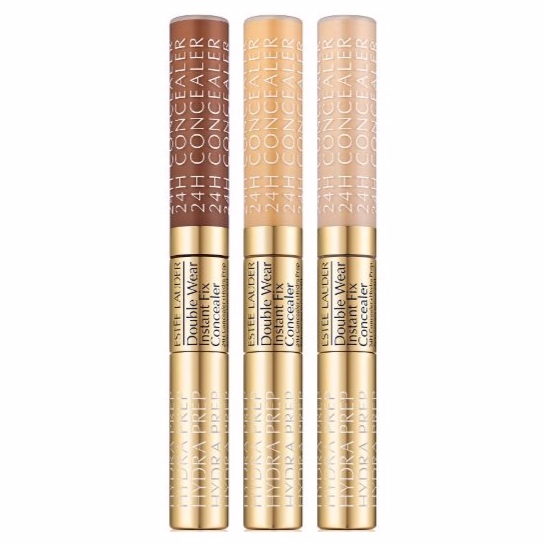 I've been burning the midnight oil lately and my under eyes have shown it! My usual Glossier Stretch concealer just isn't cutting it, but this new concealer from Estée Lauder is intriguing me. It is dual ended with a hydrating serum to prep the under eye and then their renowned Double Wear concealer formula on the other end for 24-hour lasting power. I also read a review about this product in a recent Byrdie article and I'll buy anything those ladies tell me to!
The Queen of Instagram hair, Kristin Ess, has dropped ANOTHER line at Target this past week. Say hello to her Signature Glosses. These in-shower semi-permanent glosses create mega shine and a tinted gloss to help get you between salon visits. Need to tone down the brass in your blonde, Winter Wheat is the gloss for you. Want to enhance your natural red? Copper Penny's got your name on it. Just looking for ultra shine? The colorless Crystal Quartz is for all!
P.S. I picked up Crystal Quartz to try out this week before leaving on our cruise Sunday. I'll report back!