5 Favorite Budget Beauty Buys
Hello, my name is Logan and I'm a beauty snob. I spent my whole life in the drugstore aisle dreaming of Sephora and the day my bank account had a little more than my weekly babysitting money, I made my first Sephora purchase, the Fresh Sugar Lip Treatment in Sugar Berry. My love for beauty runs deep and I can still remember the day my very first Sephora purchase was made. Brett and I were on a date out in Pasadena (thanks to my Sephora account I know the exact date was November 9, 2013) and we had some time to kill before our dinner reservation. I really wanted to go inside the Sephora on Colorado Blvd but I was feeling so nervous — the kind of nervousness you have when you feel you don't belong somewhere, as if my years at CVS would someone disqualify me from opening the door. Once I bolstered up the courage, I entered the beauty Mecca and was instantly hooked. Reflecting back, a little over 5 years later, I see how that $25 glorified chapstick shaped so much of my beauty preferences. I never usually would have gone for a berry shade, but knowing that it was a special first purchase, and an expensive one, I knew I wanted it to be different than the other nude lipsticks and glosses I bought from Maybelline. I'm not surprised to find that now deep berry or bright hot pinks are my favorite lip colors to wear. It was also in that purchase that I felt for the first time quite grown-up. To me Sephora was only meant for the post-college woman with a steady income and fantastic bathroom lighting, so as a college sophomore, whenever I put on my Fresh Sugar Lip Treatment it was like I was getting a little taste of my hopeful future. Now obviously I didn't stop shopping at Target and CVS after that inaugural purchase (I was still a poor college student!!), but once I could make a Sephora purchase without quadruple checking my bank account in fear I didn't see any reason not too. I finally could shop all the items I had always dreamed about (makeup, skincare, hair, everything!!) and in turn I kind of forgot about the drugstore. For the times I did buy something from the beauty aisles at Target, I was almost always disappointed, the products either didn't perform like they said they would or they dried out within a few weeks of opening, and of course they didn't give me that feeling I craved and got when I bought high-end. But when I did find products that performed the same or better than high-end, I became their loyal follower. These five stand out products are responsible for the start of my beauty snob recovery.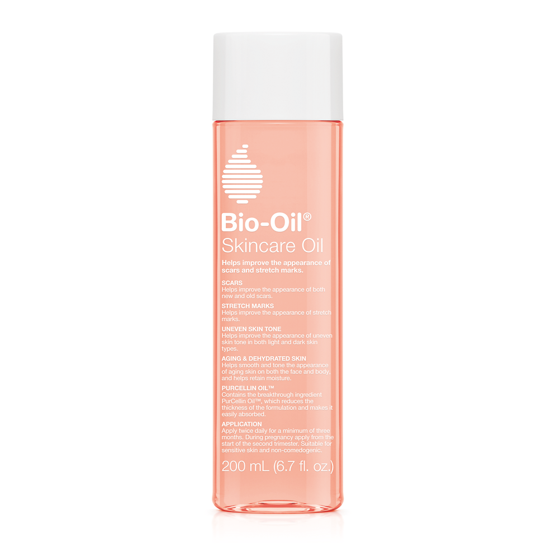 What will it cost you? $9-24 depending on size of bottle
This is my #1 secret for soft smooth skin! The biggest bottle will run you just shy of $25, but will last forever. My tip is to add it to any body lotion (even the $2 off brand kind). This will allow the smallest of drops to cover a much larger surface area, absorption time will be cut in half, and you'll use less lotion too. I not only love how this makes my skin feel, but also how it looks. The oil leaves a subtle sheen across your shins, collarbones, and forearms which give the illusion of a natural glow. To take advantage of all Bio-Oil offers in terms of benefits (stretch marks, scars, etc) I recommend using it every.single.day. Once you get into the habit you'll wonder why you didn't start sooner.
Soap & Glory Flake Away Body Scrub
What will it cost you? $13.99
Before you oil your self up with Bio-Oil, get rid of all the dead flaky skin winter so kindly gifted you. Soap & Glory's Flake Away Body Scrub is the best I've tried. The perfect grittiness and texture that doesn't leave your skin feeling or looking like you just got attacked by a thousand feral cats.
Pro tip: This + freshly shaved legs + Bio-Oil + fresh sheets = heaven
SheaMoisture Jamaican Black Castor Oil Strength & Restore Treatment Masque
What will this cost you? $9.99
This is a new favorite of mine and I'm so mad I didn't know about it sooner. If you suffer from dry and damaged hair you NEED this in your life…like tonight in the shower. I have yet to try this out as a treatment (out of the shower and under heat for 10 mins), but if the results are any like the kind you see in the shower (soft, smooth, SHINY hair) then I'm penciling it in ASAP. Bonus: It's natural!
e.l.f. Cream Contour Palette
What will this cost you? $6
The premise behind contouring is to accentuate the natural hollow of your face, so what can be more natural looking than cream? This cream contour palette is incredibly blendable and smooth, just like the higher end kits. I use the third and second shades stippled and then blended under my cheekbones, hairline, jawline, neck, and sides of my nose. Cream products in general can be intimidating, but with this price point and a light hand you can't go wrong.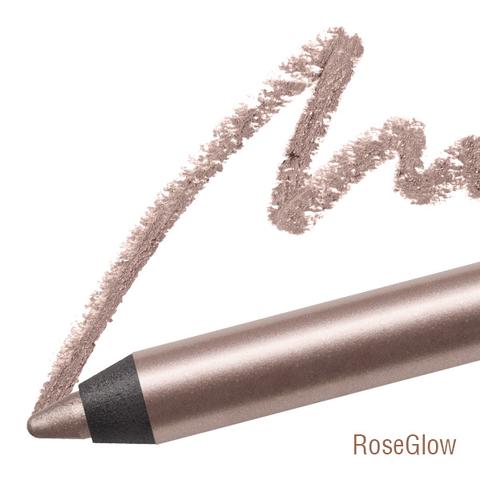 Pixi by Petra Endless Silky Waterproof Pencil Eyeliner
What will this cost you? $9-14 depending on color
My all time favorite gel eyeliner pencil is the Marc Jacobs Highliner Gel Eye Crayon, which will run you $25 a piece! While I definitely think that they are worth it (how often do you really run out of eyeliner?), the Pixi by Petra pencils are almost identical in texture and lasting power. I love their metallic finishes (like Rose Glow) for brightening the eye in the water line or strategically placed on the inner corner. Other favorite colors are Sage Gold and Copper Glow.
Are you a beauty snob or do you looovve the drugstore (and having more money in your savings account)? What are the best products at the drugstore? Leave me your list in the comments below and if you got a significant beauty story, I'd love to hear that too!