5 Favorite Apps That Aren't Social Media
We live in a very digital world and that doesn't seem to be slowing down. There's an app to deliver Starbucks to your house when you're too lazy to drive 0.01 mile to the closet location, to create PDF files from photos, track your sleep, dedicated apps for your favorite stores, meal trackers, the list goes on and it's truly endless and kind of overwhelming. I googled how many apps are in iTunes' App Store and the number was…. 2.2 million+, and that number was last updated in 2017!!! We all know the most downloaded apps are social media — Instagram, Twitter, Facebook, YouTube, etc; but what the apps outside of social media? Today I'm sharing with you my five most used apps that aren't social media. These are the apps I use daily and are the first apps I make sure are downloaded on any new Apple device because I literally can't live without them.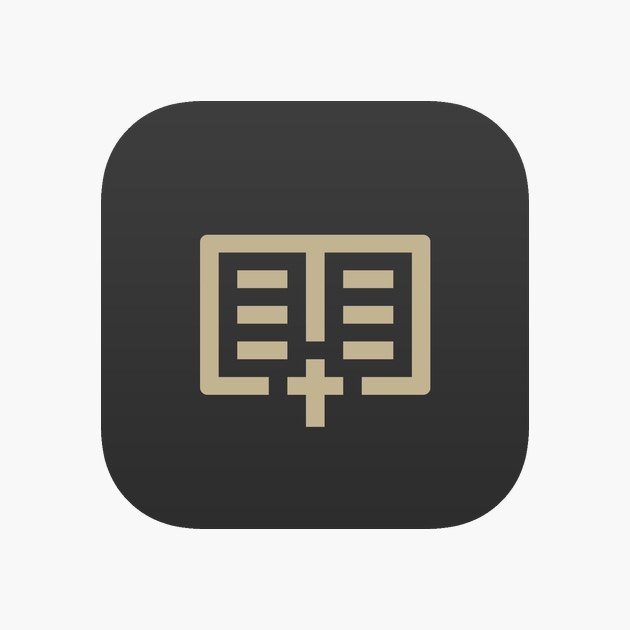 This year I am determined to read the entire Bible from start to finish. There are a lot of Bible in a Year plans out there but I didn't want to jump around I wanted to start in Genesis and end in Revelation. Brett introduced me to the Read Scripture app which was created by The Bible Project. Every day there is a prescribed amount of reading, usually 2-4 chapters, and then a Psalm or Proverb which is recycled throughout the year. What I love most about this app in particular is that they incorporate videos into their plan. Each book has a highly detailed illustrated video and then the themes and other large topics are also illustrated. These videos make the Bible very easy to understand, especially the Old Testament (I'm looking at you Leviticus), and help piece together the big picture of the Bible! If you don't want to use the app you can still watch their videos on their YouTube channel!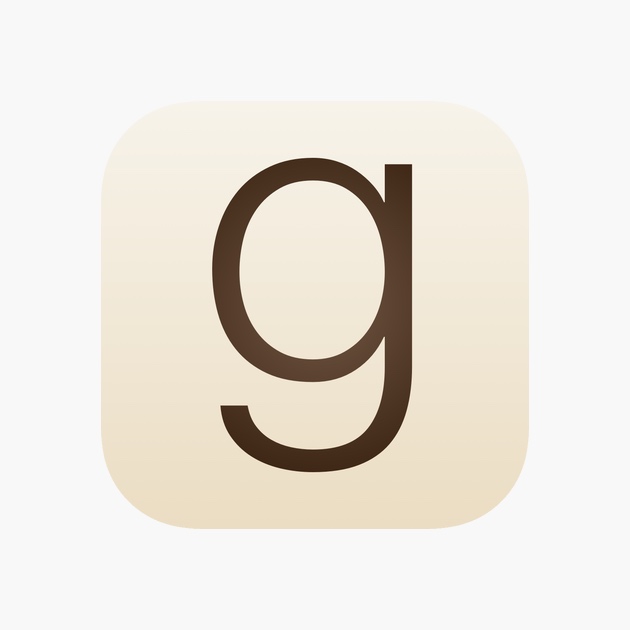 Some people may think I'm cheating because Goodreads is an app that you can use to connect with people which would qualify it as social media, but it's nowhere near the connection or information IG, Twitter, or FB have, so I'm counting it as non-social media. Goodreads is the app I use to track the books I'm reading, rate them, find new books to read, and see what friends or strangers are reading. I'm truly addicted, you guys. It's not a "cool" app but I love reading reviews of prospective books or seeing where people are at in their Reading Challenge for the year. I also love updating what page I'm on in a book I'm reading because the app will generate the percentage I've read which sometimes is encouraging when I'm trying to get through I book I truly hate, lol. My only gripe with Goodreads is that it's pretty basic and could use a major facelift. If you're into reading or trying to get into it then definitely download this app and then friend me, of course!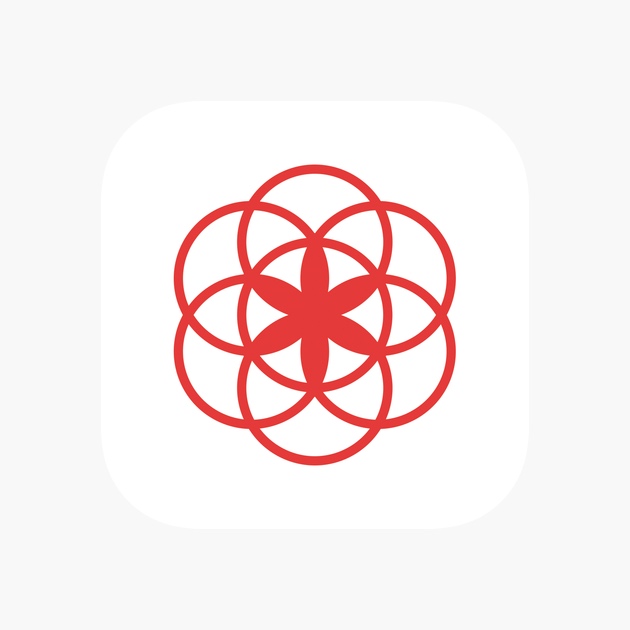 Next to Twitter and IG, Clue is the app I have used the longest. I think I'm going on year six. Clue is the app I use to track my periods *any male reading this exits post.* I'm someone who is addicted to tracking things (you'll see more evidence of that in another apps) and I have been tracking my period since that first time in the girl's bathroom in seventh grade (Shoutout to Anne Tereska, who was with me when it happened!). Tracking your period is SO important not only because it helps eliminate any surprises but it allows you to become more in tune with your body and see visible evidence if something isn't right. What I like most about Clue, more than other apps, is that it's aesthetically pleasing (#millennial) and allows you to track SO much. I can track period related pains (cramps, headaches, breast tenderness, and even ovulation cramps), medication (pill, painkillers, cold/flu), sleep, emotions, digestion, weight, sex, and more! The more you use the app the more useful it becomes and is better at predicting ovulation and when PMS will begin. Seriously I can't recommend this app or tracking your bodily functions enough!!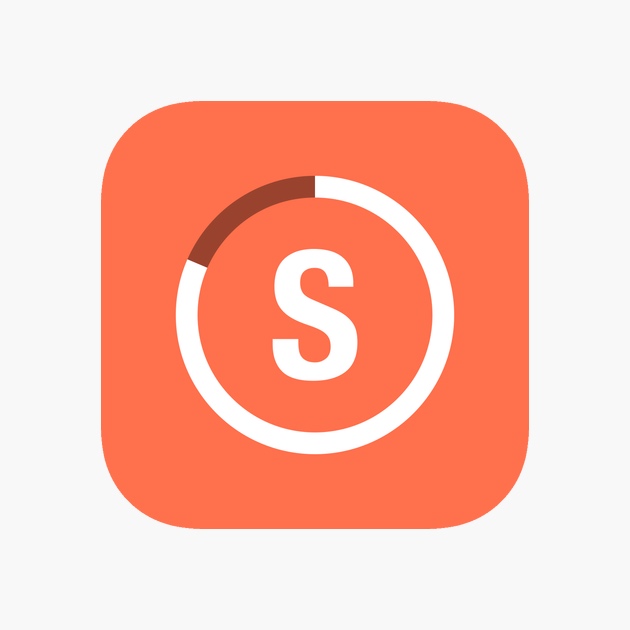 If you can't tell already, I'm pretty Type A, and I think this app is the most Type A app of all time, lol. Streaks is a super easy app to create habits, track them, and try and create streaks in keeping that habit. I love that the app is very simple and straightforward. It also has fun customization for each habit. You can choose the frequency (daily, weekly, monthly, ect), a fun emoticon to represent that habit, and the overall color scheme of the app. The habits I track are reading my Bible (daily), pilates (3/week), running (3/week), Lean Queen supplement (daily and denoted by a crown of course), probiotics (daily), and Nutrafol supplement (daily). The app will also remind you about your habits which is helpful especially when it comes to taking my vitamins/supplements!! I love crossing something off a to-do list so when I get to close the circle on a habit I am veryyyy happy (joy is in the small things, people!).
The last app I'm featuring is not something I actually check daily but it's used daily. Qapital is an app that helps you save money without even thinking about it. When you create an account you connect it to your bank and any credit cards you use. With each transaction you can ask Qapital to round up each transaction to a certain nearest dollar amount (recommend is $2) and it will save the difference. For example, if I buy a coffee for $4.50, Qapital will save $1.50 for that transaction. You can also create different "rules" like saving a certain amount on the first of every month or a rule based on not spending money. My cousin (who introduced me to Qapital, thanks Meghan!) has a rule to save $15 for every week she doesn't shop on Amazon. This helps her to stop making mindless Amazon purchases but also rewards her for it! You can also do more fun things like create different savings categorizes and determine where you want funds to go. So you can have an emergency fund, a vacation fund, a birthday fund, ect. In case you're worried about overdraft fees, Qapital will stop pulling out money once it hits a certain threshold and it will notify you. I love going into the app on a random Tuesday and see that I have hundreds or sometimes thousands of dollars saved without even knowing! If you set up an account using the button below you'll get $20 into your Qapital account using my referral!! So hit that button and get to saving, because its the most important habit to exercise!
Okay, now it's your turn to tell me what your favorite non-social media apps are!
And please tell me you also like to obsessively track things too, so I don't feel like such a loser — thanks!