April Book Review
Hi!! Remember me? I'm Logan the writer over here at Habits + Hues who sometimes is too lazy to come up with posts and/or comes down with a brutal strep throat/cold combo that makes me throw in the towel for the whole month of April. Apologies! I might not have posted much in April, but I did keep up reading! I really was hoping to finish four books this month, but didn't manage to complete the book I'm currently workin' on in time, but three is better than none in my book (see what I did there???)!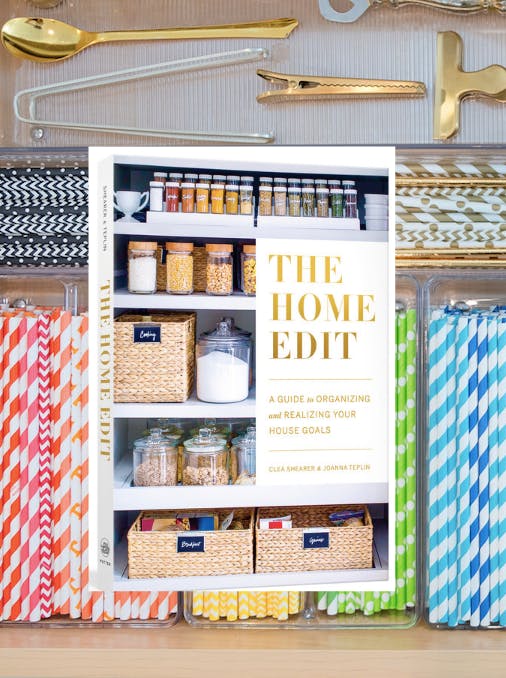 Rating: 2.5/5
I discovered The Home Edit on Instagram a few years back right before they went truly viral and became THE home organizers for all of Hollywood. Their rainbow color coordination was visually pleasing and inspiring. On top of their beautiful organization, Clea and Joanna are some of the funniest people to follow on Instagram. I was so excited for their book to debut and finally know all the secrets to creating their iconic look and all their favorite Container Store products. Unfortunately the book was a bit of a let down in terms of organization education but it did have their unique humor and inside jokes which was fun. The book is broken down by room and then displays a photo and 5-7 tips on how to set up that space. It becomes quite repetitive. I really hoped for a more technical guide for organizing that finding products to fit in a particular space and a list of their must-have products. To sum it up: Save your money and stick to their Instagram, website, and Pinterest for your rainbow organization fix.
Is it a must read? No. Stick to their Instagram and Pinterest.
Rating: 5/5
I hate politics but, I love interesting people. This is why I picked up Becoming by Michelle Obama. I've always been intrigued by her and wanted to learn more about her life. I was expecting a book that laid the groundwork for a political agenda but thankfully that was nowhere to be found. Truly. She actually says multiple times that she has always hated politics and even hoped her husband would lose the multiple times he ran for a political office. 80% of the book is actually about her life before the White House which I loved because I really got to learn how she became who she is today. It is clear she is a hard worker, determined and passionate, and her kids are her top priority. No matter your political affiliation or your assumption of Michelle, her accomplishments (getting into Princetown, then Harvard, and becoming a rising partner of a top Chicago law firm, and more!) can not be taken from her or be ignored. I highly recommend this book to anyone (on either side of the aisle), and especially to moms because she is very vulnerable when she speaks about being a mother, wife, and executive!
P.S. You can like a person but not like their politics. Sometimes I think people forget that is always an option.
Is it a must read? Yes!! No matter where you stand in politics reading about Michelle's life and accomplishments is inspiring and eye-opening. I did not feel there was political agenda in the background at all.
Bad on Paper Podcast and Personal Book Club Book of the Month
Rating: 3/5
This book has been SOOO hyped. And when a book is overly hyped it often can't live up to it. For me, that was the case with Daisy Jones & The Six. The book is formatted in a present-day interview with members of a fictional 1970s band, Daisy Jones & The Six. It has no actual dialogue or context, because it reads like a script. The story follows the joining of Daisy Jones, a gorgeous drug-addicted roadie with a natural talent for songwriting and singing, to The Six, a budding new rock n' roll band. Each member of the band speaks as well as outside characters like friends, spouses, and agents. They tell the struggles or adding a member to the band and how it all ended right as they were at their peak. It's not not good but it's not great either. I think it would do very well as a show, which it apparently is slated to become on Amazon later next year! If you plan to watch the show then I think it is worth reading but maybe listen to the audiobook, which I've heard is better than reading since there are different voices for each subject.
Is it a must read? No, not a waste of time, but you can fill your time with something better.
What did you read in April? I mentioned earlier in the month on my Instastory that I was thinking about creating an online Book Swap. I'm a physical book reader, so my house becomes a library pretty quickly and I'd love to be able to give my books to other people and get books too! I'm still working on finding the best way to facilitate this, possibly a Facebook community page. If you have any insight on how best to make something like this happen? Drop a comment below, email me at hello@habitsandhues.com, or DM on Instagram!